Cultures of thinking are places in which a group's collective, as well as individual, thinking is valued, visible and actively promoted as part of the regular, day-to-day experience of all group members.
Ron Ritchhart
...inquiry learning is ideally nurtured in an inquiry school. When inquiry teachers work in an environment that supports their beliefs and that positions the teachers themselves as inquirers, powerful learning takes place. The best possible scenario is that inquiry teachers are part of a community of inquiry and that students enter a school committed to their growth as inquirers from day one.
Mother Teresa learning community defines itself as a Culture of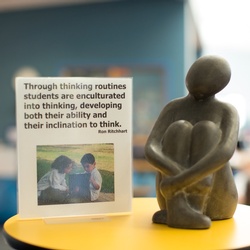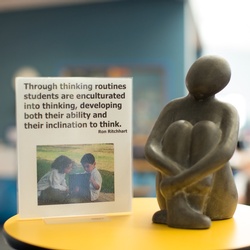 Thinking and a Community of Inquiry. Drawing upon the work of Ron Ritchhart and Kath Murdoch we believe in nurturing the inquiring mind through an inquiry  approach enhanced  by the use of thinking routines.
Our Culture of thinking and Community of Inquiry is brought about through our Professional Learning Community which embraces the 8 cultural forces that define a culture of thinking:
Language
Expectations
Time
Modelling
Opportunities
Routines
Interaction
Environment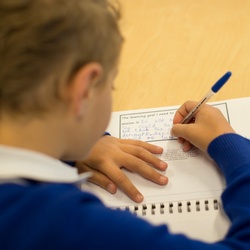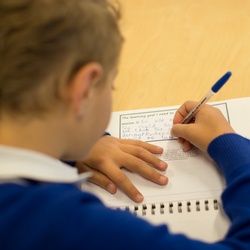 Our approach is captured in Kath Murdoch's belief that inquiry is a 'way of being'. It is our hope that all learners seamlessly engage in inquiry and make their thinking visible, throughout their time with us. Through an inquiry cycle; Tuning In, Finding out, Sorting Out, Reflecting and Acting, and Evaluating, learners are empowered to guide their learning. The process of inquiry also enables them to develop and strengthen a number of learning assets. These learning assets include: Collaboration, Self-management, Communication, Thinking and Research.
Further information can be found at:
Kath Murdoch, The Power of Inquiry Teaching, 2015
Ron Ritchhart, Creating Cultures of Thinking The 8 Forces We Must Master to Truly Transform Our Schools, 2015